Cars for Kids

"Cars for Kids" is free educational game for children aged 1 - 4 years.

Together with your child, you can watch bright and colorful flashcards with accompanying sound, showing cars, machines and various forms of transportation while learning their names and the sounds which they make.
After the child has looked through all the flashcards, he or she can take a fun quiz to see how many of the words he or she has learned. Regardless of the number of correct answers given, and of stars earned, the child's developing skills will be fostered by enthusiastic applause and floating balloons!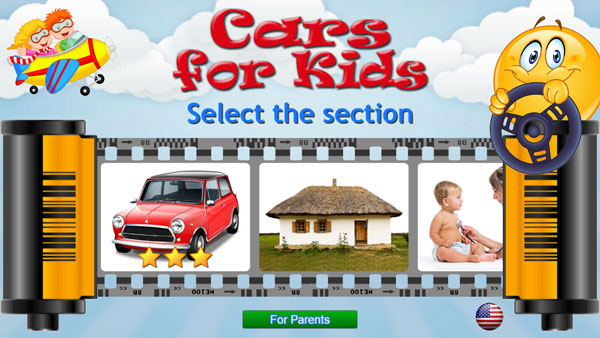 User Reviews
John j

Great app with basic tech, east for any kids. No ads!
guillermo leon

Great learning game for my kids... enjoyed it very much!!!
Fantastic application

Amazing pictures and sounds of animals and no ads! Great for kids. Thanks for developers!
vinay atkare

My baby loved it n me too happy with the app..good try to give ur baby idea about animals at home... .
View All